The Life-Changing Power of Gratitude: A Moxie Women's Network Event
Description



Register Here!

https://moxiegratitude.eventbrite.com

In this insightful, inspirational and humorous keynote Carol shares that gratitude is one of the most powerful forces in the universe. Living a life of gratitude and appreciation is a game-changer. When we show appreciation for what we already have, it automatically draws more of what we are grateful for to us.
Meet the guest speaker: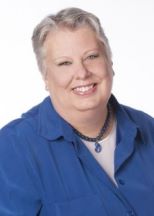 Carol A. Briney is an Inspirational Speaker, Author, Trainer, #1-Rated Podcast Host, and The CEO of Unlimited Possibilities at Carol A Briney International. She joyfully resides in Pittsburgh, Pa. She has combined her 30-plus years of business experience with her years of Spiritual study to create a unique blend of Spiritual Prosperity. Carol is often praised for her ability to teach, motivate, inspire, and entertain through high-energy keynotes, retreats, and workshops. She also excels at mentoring with individuals and groups.
Carol believes that it is her purpose on this earth to help people to unwrap their personal gifts so that they can enjoy the life of their dreams. She shares inspiring information and gives actionable advice that helps people to create significant shifts in their life. She shows people how to work from inspiration and not fear.
Carol is the author of Embracing Your Unlimited Possibilities – A Handbook For Life and the host of the # 1- rated podcast show titled Embracing Your Unlimited Possibilities.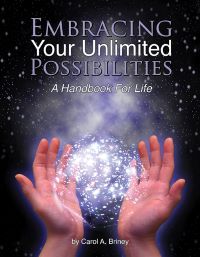 She has been featured in the Pittsburgh Tribune-Review, The Pittsburgh Post-Gazette, The Herald, and on several radio shows. She is a monthly contributor to The Network Marketing Magazine, as well as the Founder/Executive Director of Business Leads Exchange Networking Group.
Meet the host of Moxie Women's Network: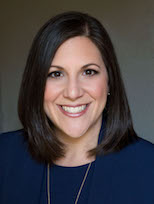 As the founder of Park Avenue Wealth Management, Lisa Krall, CERTIFIED FINANCIAL PLANNER™ has 17 years of experience guiding clients in their financial wellbeing. She assists them in financial planning based on their phase of life so they can get the most from their investments. She also helps clients select life insurance based on their needs. Her commitment to personal service leads to superior financial growth for her clients, especially in planning for retirement. 
Lisa is dedicated to giving back to her community. She is the founder of The Moxie Women's Network—an unparalleled resource and empowerment organization for women who live, work and shop in Westmoreland County—and the host of Money Moxie, an online financial education series through Elite Experts Network. In 2018, Lisa launched a live financial education series through Hempfield Township for the general community. She is also a member of the Visionaries of Westmoreland County, an organization for young professionals committed to giving back to the community by providing annual grants to nonprofits. In addition, she serves as a member on the boards for the Plum Chamber of Commerce, the Rotary E-Club of Pittsburgh, and Inspired Women.
About Moxie:
The Moxie Women's Network is a social empowerment platform that enables women to develop and add value through building relationship resources throughout Westmoreland County.
These Moxie meetings are public events aimed at businesswomen. Each meeting will offer a different speaker that will add value and empowerment to a woman's life. 
These events will be held on a bi-monthly basis, in the evening from 6:30 pm – 8:00 pm.
Registration for Moxie Women Network events is a commitment to attend and no refunds will be offered. If you find yourself unable to attend in person, please send someone in your place. 



Date and Time
Tue, Nov 19, 2019
6:00p - 7:00p EST
Location
Christ Our Shepherd Center
Note
Formerly, Bishop Connare Center
View on Map